PUT-IN: One of the best free put-ins in the entire area is Dog Beach in Larchmont. This is a popular area used by locals for access to the water. You cannot park anywhere near the beach, so you will have to leave your boat and park your car elsewhere (try Helena Ave.), but the area is good and the people are friendly to paddlers.
Click here for a map.
ROUTES: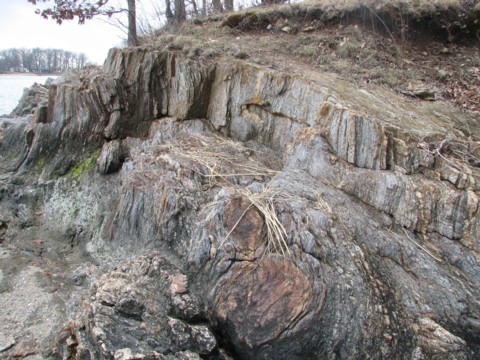 Orchard Beach and City Island lie along the shore further to the south-east (toward New York), but watch the current carefully if you venture further than City Island lest you be caught in the currents at Hell's Gate, at the mouth of the Sound. To the north-west, you reach the Mamaroneck shore points and Rye. The Sound itself is getting narrow by New Rochelle. The currents tend to be slow here, so crossing to Sand's Point Long Island on a calm day is possible for experienced boaters. The crossing from David's Island to Sand's Point is a little over two miles of open water. You cross a major shipping channel on the other side of Execution Rocks, but by far the greatest danger is the pleasure boats that fill the Sound on any given summer day. I prefer to go in the morning when things are quieter on the water.
Click for
Use of the information in this guide is at your own risk. Please read our disclaimer.
Copyright 2005 - by Jacob Tanenbaum. All rights are reserved.