This guide was created by a paddler for paddlers. The guide is intended to be a single location which gives you the resources you need to plan a trip on local area waters.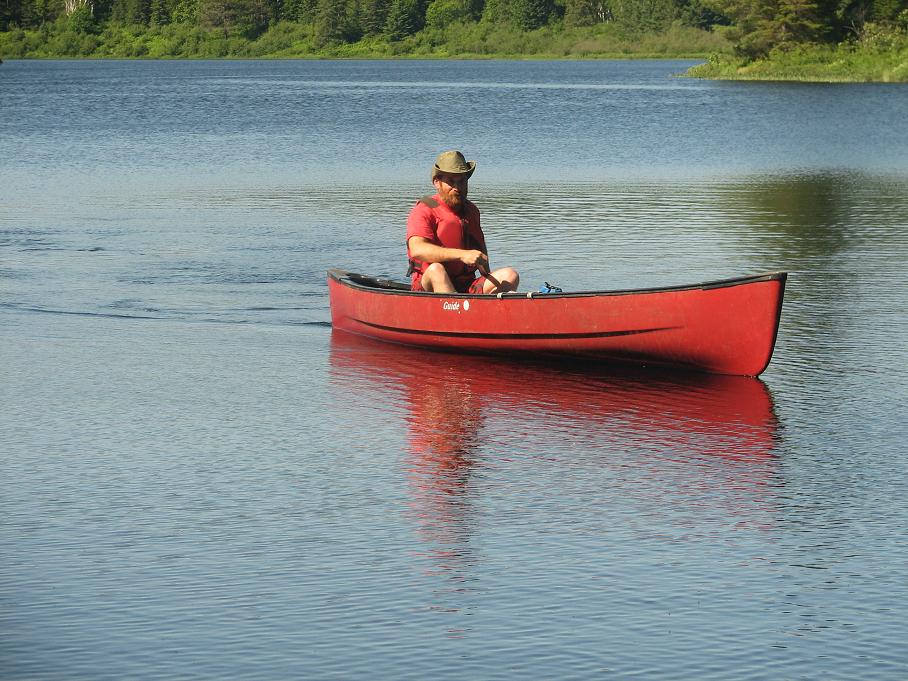 Guide Author, Jacob Tanenbaum, paddling his canoe in Algonquin Provincial Park, Ontario. Photo by Nicolas Tanenbaum
Each section of the guide contains information about a local landmark or put-in. There is information about tides, currents and weather, and there are nautical maps for each section as well as history and general information. Each section also has links to put-ins and nearby landmarks in all directions. You can use the guide to plan trips by locating a put-in, planning a route and destination, and then using the weather and tide charts to make sure that you know which direction the wind and water will be moving as you paddle. Finally, download a chart and you are ready to go.
There are so many waterways in the New York area that it would not be practical to cover them all. This guide covers the Hudson River and Long Island Sound from New York City out 50 miles. It does not intend to cover every possible put-in, but rather lists one about every 5 miles or so along the shore.
In order to use the guide you should have some basic understanding of how currents, tides, wind and weather can affect you as you travel. Please read our disclaimer before you use any part of this guide.
Jacob Tanenbaum is a school teacher who lives in Rockland County, NY. He both kayaks and canoes the area waters. He also hikes, backpacks, cross-country skis and snowshoes throughout the tri-state area and beyond. You may email your comments to jtanenbaum@socsd.org. Enjoy the guide.
Use of the information in this guide is at your own risk. Please read our disclaimer.
Copyright 2005 - by Jacob Tanenbaum. All rights are reserved.