Croton Point Park was once the delta of the original Croton River. It was once a landfill. It played an important part in the American Revolution. It is an important part of the Hudson River's delicate environment.
PUT-IN: There is a dirt ramp for car-top boats in the parking lot at the end of the road leading into Croton station. To get there, head toward the railroad station, not the park. Drive into the station parking lot and keep going until you reach the water at the end of the dirt road that follows the station. Park and launch into the Croton River. There is plenty of parking for your car right at the ramp.
ROUTES:
THE HUDSON RIVER:
To access the Hudson, go under the railroad bridge just off the put-in. Keep an eye on the tides. This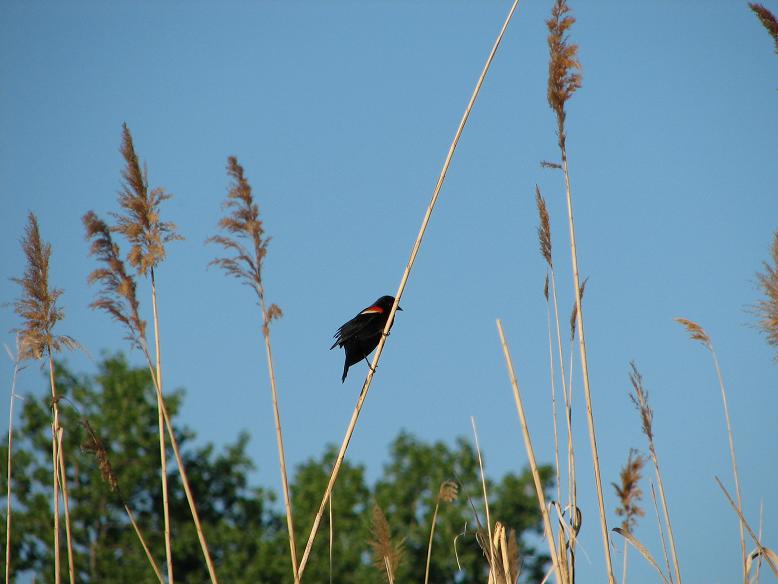 bridge may be tough to travel under in very high tides. Do not attempt to cross the tracks under any circumstances if you get stuck by the tide. There is a third rail that carries live electrical current on the tracks and there are frequent high speed trains.
Trips here can take you across to Nyack Beach and Haverstraw, south to Tarrytown and the Lighthouse at Sleepy Hollow or north to Stony Point and Annsville. NOTE: If you choose to travel north, you must avoid the east shore near the nuclear power plant at Indian Point. The area is restricted. Northbound paddlers are better off crossing to the Rockland shore.
THE CROTON RIVER:
You may also choose to kayak up the Croton River. This small river offers some great paddling for about a mile and a half up-stream to a small set of rapids. This trip takes you through salt marsh, past several small islands, and through a spectacular gorge cut through solid bedrock by the river over time. Your journey ends at a beach by a small waterfall after which the river is no longer navigable. It is well worth the trip.
Take a closer look at Croton Point. It juts out almost halfway across the Hudson. It was a natural delta formed by the Croton River where it emptied into the Hudson. The American Army brought a cannon here and shot towards a British Ship named The Vulture during the Revolutionary War, forcing it back down the Hudson. The Vulture was on its way to pick up British spy John Andre who had just obtained the plans to West Point from Benedict Arnold. Andre instead had to carry the plans just a little further by land than he had planned. Andre was captured, Arnold narrowly escaped, and the most notorious scandal of the American Revolution was uncovered all because of a cannon on Croton Point.
CLICK FOR
Use of the information in this guide is at your own risk. Please read our disclaimer.
Copyright 2005 - by Jacob Tanenbaum. All rights are reserved.