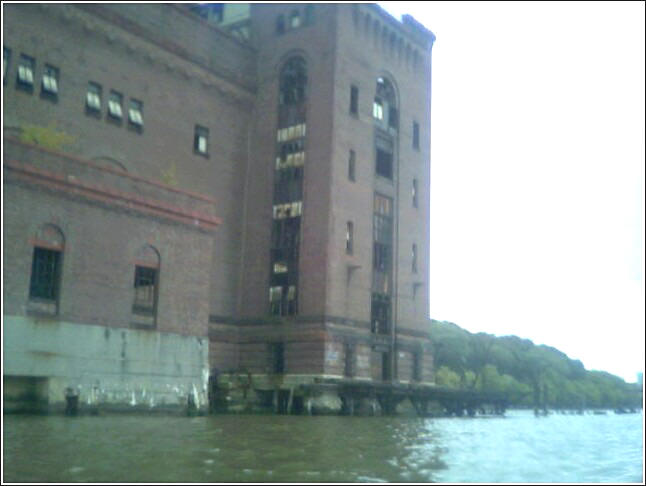 The Yonkers Waterfront
Yonkers is the fourth largest city in New York State (only New York, Buffalo and Rochester are larger), though it is dwarfed by it's nearest neighbor to the south, Yonkers is a large and important city in its own right. Yonkers traces its name to Adriaen Van Der Donck, who purchased the land in the 1640's. His title, Djonk Heer, -- young gentleman or noble in Dutch, was transformed over the years into the word Yonkers. he built a saw mill where the tiny Nepperhan river meets the Hudson and the city began to take shape over the years.
If you live in the area, take a look at the Yonkers Paddle and Rowing Club. They have an active schedule of events and maintain their own boathouse on the Hudson in Yonkers.
Put In: The Put-in is in Kennedy Marina right next to Trevor Park. Take Warburton Avenue to Kennedy Drive. Go to the end under the railroad to find the municipal boat ramp. Check with the town regarding fees and permits. You can call them at 377-6450 or visit their website for up to date information. Some fees may apply here if you are launching from the ramp during certain times of the year. If you are approaching from the water, follow the shoreline north from the old factory pictured below. Look for the ramp facing north towards the Tappan Zee Bridge as the shoreline cuts east about a quarter mile upstream from the factory.
ROUTES: Trips here can take you north to Irvington. Across brings you to Alpine in the Palisades, Ross Dock further south or to Peanut Falls to the north. South brings you to The George Washington Bridge, the Little Red Lighthouse and further south into New York City itself. If you choose to cross the Hudson, the shipping channel is in the middle.
The Spuyten Duyvil creek enters the river here on the East side almost directly across from the Ross Dock just a few miles to the south. There is a boat ramp just past the entrance to the creek which is used the Columbia University Rowing team. I do not recommend going further down the creek without a knowledgeable group and good equipment. One translation of the name of this creek is "Devil's Whirlpool." Another is "To spite of the Devil." Either name will give some indication of the currents that can be found in this little body of water. Portions of the creek are man-made, and if you are caught in the currents, there is no place to land and no natural eddies to help you maneuver up-stream.
| | |
| --- | --- |
| Click for | |
| | The Yonkers Waterfront |
Use of the information in this guide is at your own risk. Please read our disclaimer.
Copyright 2005 - by Jacob Tanenbaum. All rights are reserved.