Greenwich is a town in Connecticut with 61,101 people with a median income of about $100,000. It is a wealthy suburb that likes its privacy. Greenwich is famous for trying to keep outsiders away from its shores. It is very difficult, but not impossible, to kayak if you are not a resident of the community. Just remember under Connecticut law resident's property ends at the mean high water mark. Read the section entitled Access to Area Waters for more information.
PUT-IN: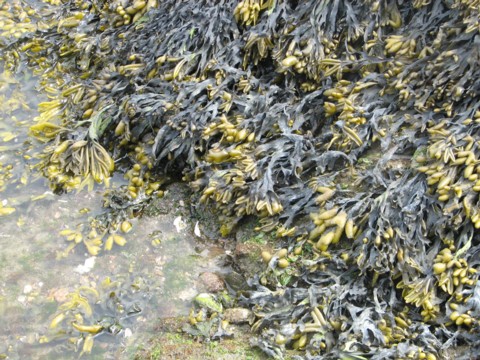 Use the Rye put-in to access the Greenwich shore points. There is no put-in anywhere in Greenwich if you are not a town resident.
ROUTES:
Greenwich has several islands that are wonderful to visit. There are long stretches of beautiful shoreline and a quiet harbor to paddle in. Almost all of Greenwich is private land or parks restricted to Greenwich residents only.
Cos Cob Harbor is very nice to paddle through. The channel runs on the east side, so take the western edge with your kayak. This side of the cove is a quiet residential area. There are several active osprey nests on poles (set out for that purpose) so it is a wonderful place for birding. The cove gets narrow as you approach the railroad and Route 95 which both pass overhead on bridges. Careful here. There is no place to land your boat if you are not a resident.
Great Captain Island: A park restricted to Greenwich residents. There is a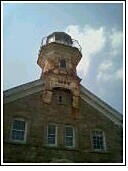 lighthouse, picnic area, walking trails and even a pond. You may be asked for a Greenwich resident's pass - though not always. In any case, you may land and stay below the mean high water mark.
Little Captain Island: A park with a beach for swimming and a picnic area. There is a small part of the beach designated for boats to land. The rest is marked for swimming only. If you stop here, the lifeguards will request a resident's pass. You may land and stay below the mean high water mark (inform the lifeguards of Connecticut law if they are not aware).
Calf Islands: The southern one, the larger of the two, is part of the Stewart B. McKinney National Wildlife Reserve. On the south side of the island, there is a curved beach which is very inviting to land on during the summer months. On the north side of the island, there is a dock and rocky beach to land on. There are hiking trails, berry patches and a shelter. It is the only accessible parkland in the area if you are not a Greenwich resident.
Click for
Use of the information in this guide is at your own risk. Please read our disclaimer.
Copyright 2005 - by Jacob Tanenbaum. All rights are reserved.